NEOM To Launch 25 Hours Hotel In KSA
Ennismore has been signed as the first hotel partner by Hotel Development, the NEOM subsidiary tasked with creating a future-focused hospitality environment in the northwest of Saudi Arabia.
Hotel Development will take advantage of the region's potential to usher in a new era for the industry, one of imagination and a feeling of duty to direct and influence how humanity interacts with our planet, with a blank slate and no existing infrastructure. Additionally, the division will assist NEOM in achieving its ambitious goal of welcoming more than five million people by 2030.
The arrangement agreed with Ennismore, the fastest-growing lifestyle hospitality firm in the world, is in line with Hotel Development's primary objective of forging international alliances. In the first collaboration, two of Ennismore's venerable brands - 25hours Hotels and Morgans Originals - will establish residences in TROJENA, a ski village-equipped mountain resort in NEOM.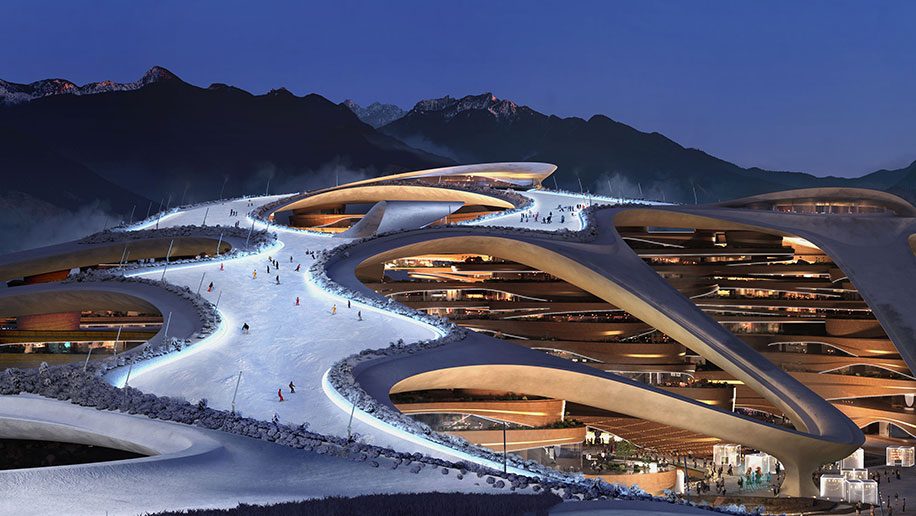 "

"

Hotel Development seeks to accelerate human development by reinventing how we travel, stay, and live- Chris Newman, Executive Director, Hotel Development at NEOM
COPYRIGHT_CAM: Published on https://www.commercialarchitecturemagazine.com/neom-to-launch-25-hours-hotel-in-ksa/ by George Evans on 2022-10-19T06:55:39.361Z
Our collaboration with Ennismore reflects our goal to pioneer experiential hospitality in a way that influences hotels in the Kingdom and beyond in the future. We anticipate that this connection, as well as others like it, will prosper because of our common passion for creating distinctive and creative hospitality concepts.
The mountains of TROJENA are destined to rank among the most breathtaking travel destinations in the world, according to Philip Gullett, executive director and region head for TROJENA. In order to provide residents and visitors with amazing experiences that combine luxury, adventure, entertainment, liveability, and escape from the everyday, 25hours Hotels and Morgans Originals are the perfect brands for TROJENA.
"

"

25hours Hotels and Morgans Originals are lifestyle brands steeped in innovation, offering design-focused places and authentic culinary experiences, building meaningful connections with our guests- Gaurav Bhushan, Co-CEO of Ennismore.
We are eager for our businesses to launch in TROJENA, a distinctive location that will draw both domestic and foreign tourists, as we continue to expand globally.
The 25hours team is developing a custom narrative and visual identity for TROJENA with the help of the company's creator Christoph Hoffmann and Berlin's Studio Aisslinger. The story is influenced by the future building of and will make references to both science fiction films and the brand's alpine heritage. The 25hours Hotel will offer a rooftop restaurant with pool, a farm-to-table restaurant, a bike workshop with co-working space, and all of these amenities.
A world steeped in the famous cultural legacy of the company will be created by the Morgans Originals hotel to transfer guests from the fantastical and natural landscapes of TROJENA.
The hotel will have four top-notch restaurants, a 2,000-meter destination spa, a bathhouse, a ski slope roof with architectural significance, and a rooftop pool bar with views of the magnificent TROJENA mountains.
Additionally, the hotel will have an eight-story vertical core featuring microclimates and immersive art experiences that will highlight the brand's uniqueness.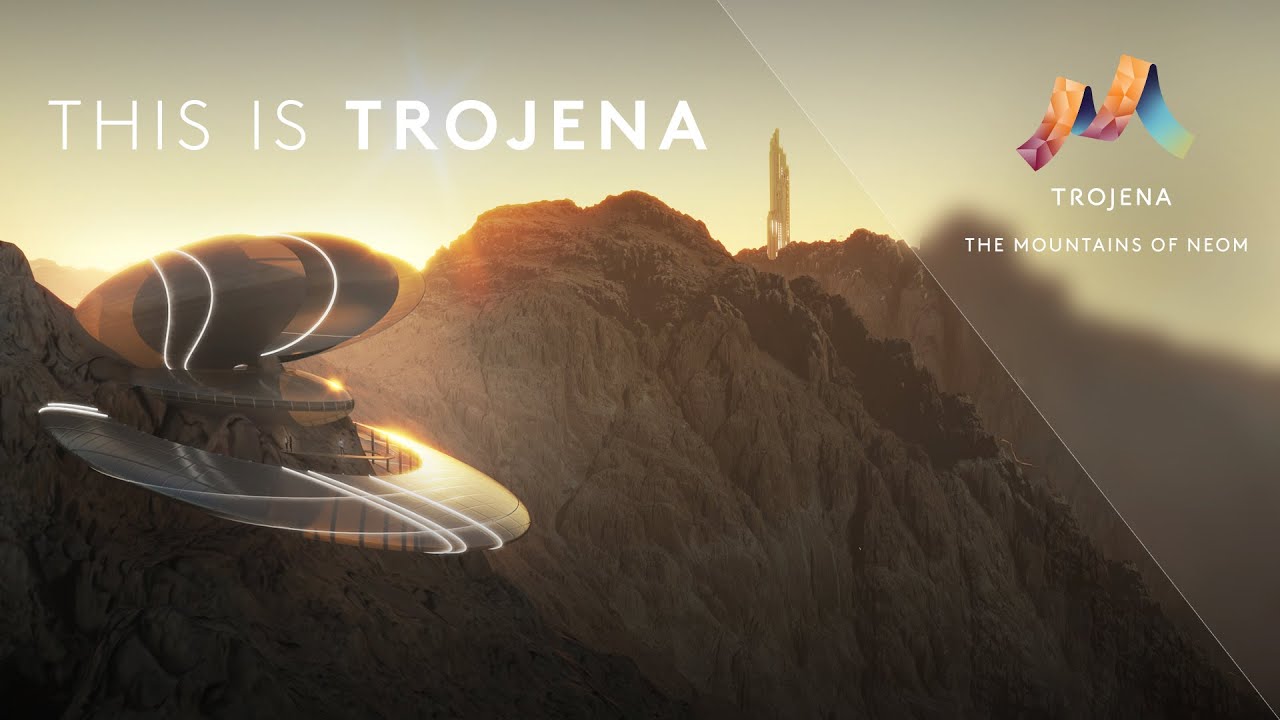 This is TROJENA - The Mountains of NEOM
The main building work on the ski village is scheduled to start towards the end of 2022, although early enabling construction work has already started in TROJENA. The town features high-end shopping and dining options, as well as residential units arranged around a public plaza. It also offers hospitality. With the mountain sides extending over the village roof, a spectacular ski slope skyline is created that can be utilized all year long by a variety of adventure sports facilities.
Hotel Development is charged with promoting the development of top-tier tourism industry in order to support the diversification objectives of Saudi Vision 2030. Along with establishing strategic alliances, the division will collaborate with industry partners in the tourist sector to develop ambitious talent and proud Saudi ambassadors who will serve as the industry's cornerstone.
The division seeks to create an ambitious workforce equipped to think creatively and completely redefine hospitality by championing a culture of diversity and competence.
Share:
Twitter

|
Facebook

|
Linkedin